Forex SPA: a single-page application utilizing React
A Forex app. utilizing REACT.
More often than not when I'm at a currency exchange I'm primarily looking to trade currency out of necessity than seeking an arbitrage opportunity. For instance I might be looking to exchange Australian dollars for U.S. dollars for a trip to the U.S. thereby trading the USD/AUD currency pair.
In the spirit of learning and experimentation, can a mobile Forex app. enhance my shopping experience?
Mock User Interface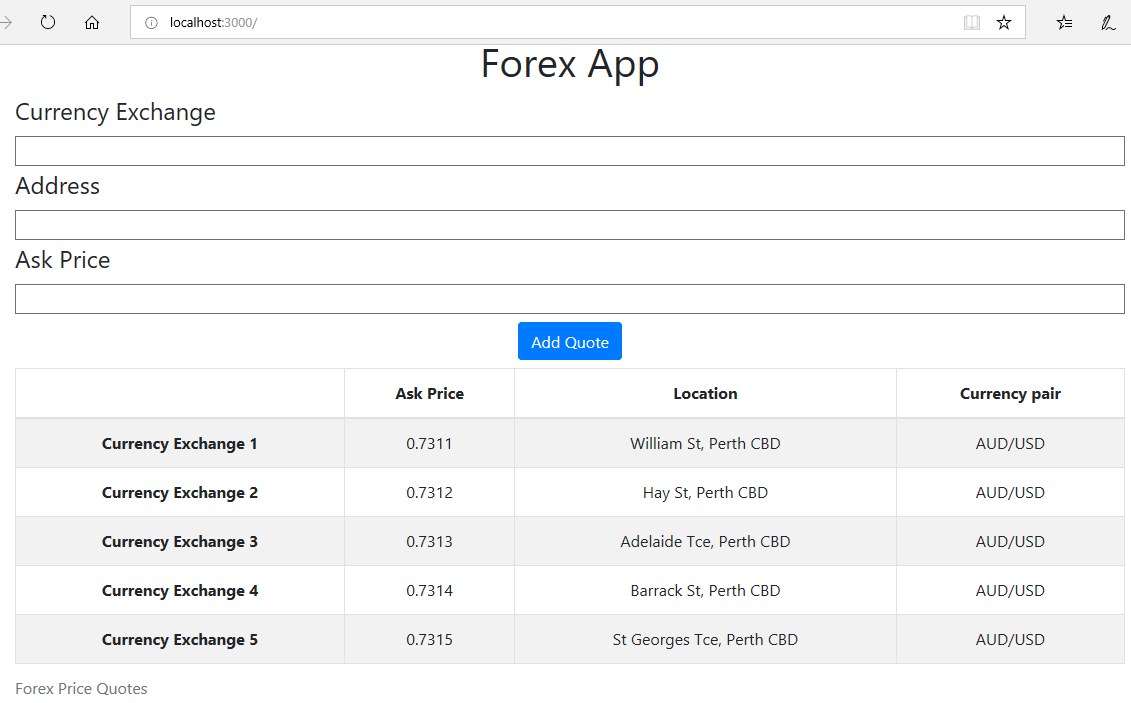 Mock Components
ForexPriceQuotesTable
CurrencyExchangeQuoteRow
Automated Tests
GitHub Repository
Forex Apps - GitHub repository.